formapura-concept is pure exercise of style.



This amazing combination of elements brings to life a product that thrills! From a simple block of wood I imagine movements that I create by sculpting with strength and determination, that I cut with care and precision, that I sand caressing its sinuous curves. Then I add a circle of light that infuses magic into the atmosphere. Leave me your comment and if you want to ask questions or request more information, here I am.
formapura-concept is open to collaborations with architects and interior designers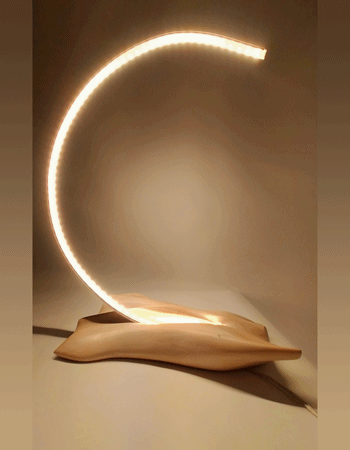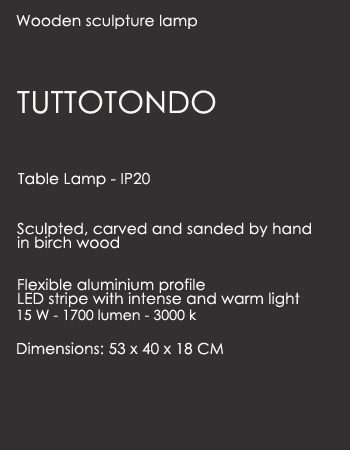 Table lamp
"TUTTOTONDO"
Prices starting from 1.080 €
( Taxes and shipping cost NOT included )
---

formapura concept - Copyright 2023

web development - Silvio Trombin

---